Face and Body Paints
Entertainment - All Delivery Areas

We specialise in the supply of quality face paints including UV and glow in the dark make-up body paint for face painters and body and makeup artists. We also have a range of face painting accessories such as brushes, sponges, pots to face paint kits.

Our face paint and make-up products are great face painters and body and makeup artist experts. Snazaroo the face and body paint specialists, whose products are all water based so they are as easy to get off. FX make-up, kits and tranfers also available.
Contact Details
Bedfordshire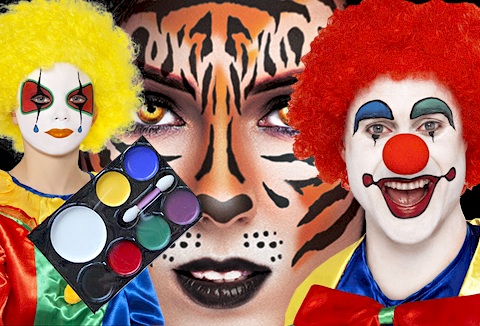 Suppliers of waterbased makeup from manufactures such as Kryolan, Grimas, Sanzaroo to Wolfe Brothers and others. Waterbased makeup can be applied with a sponge or brush, and will last all day without cracking or fading, ideal for face and body painters.
Contact Details
North Somerset