Sweets and Chocolate
Mobile Catering - All Delivery Areas

Our family run business sell a wide range of wholesale and novelty confectionery products to retail outlets and stalls. We only supply quality products and our range of sweets include; pick n mix, novelty sweets, rock products to fudge and nougat bars.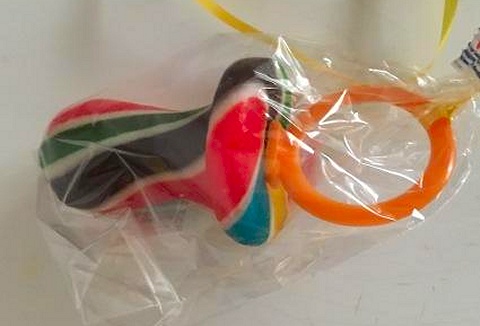 Confectionery distributor supplying trade customers with wholesale sweets and bulk confectionery from our online wholesale sweets shop in addition to our confectionery cash and carries. We provide wholesale sweets in jars, bulk bags and pre packed sweets.
Contact Details
Leicestershire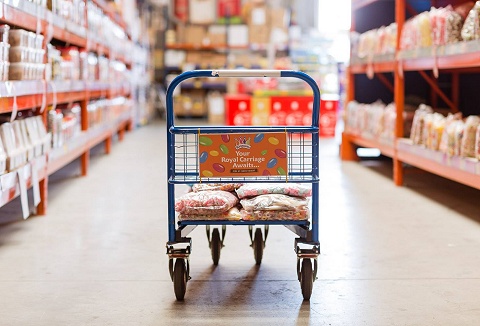 We specialise in wholesale confectionery which is fully integrated within our online sweet store meaning you can now purchase in bulk from any section. You will be spoiled for choice with our variety of confectionary, chocolates to retro sweets and jars.
Contact Details
Lancashire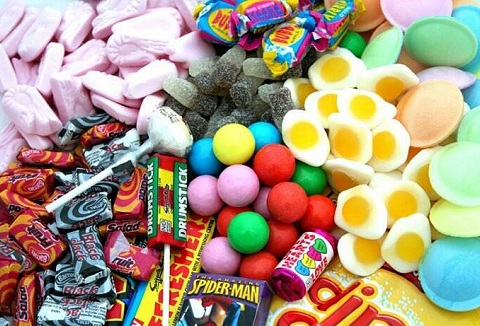 We are manufacturers and trade suppliers of bagged sweets across a range of price points. The Confex range covers many market sectors whilst focusing on maximising profitability for the retailers. Contract packing service at very competitive rates.
Contact Details
West Yorkshire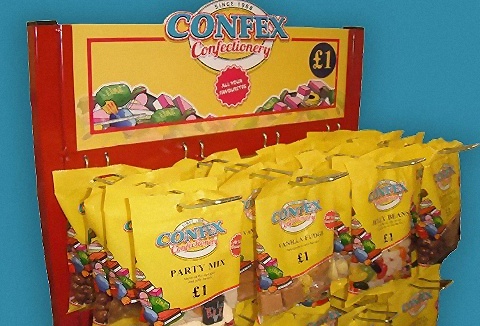 We are online wholesale sweet and chocolate suppliers with a large selection available in bulk bags, bulk boxes, pre-packs from lots of different manufacturers as well as our own branded sweets. We also stock a range of American candy sweets from the USA.
Contact Details
Greater London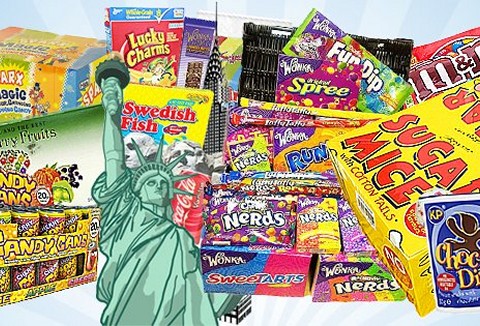 We produce and supply speciality toffee and fudge in a whole range of different flavours to wholesale markets to the same mouth watering standards. Wholesale supplier to confectionary sweet shops and stalls with competitive prices and attractive margins.
Contact Details
West Yorkshire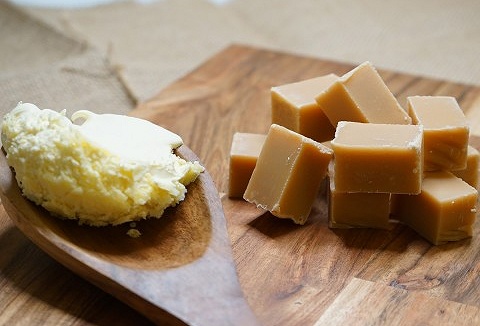 Best known as the inventors of Love Hearts, Drumsticks, Parma Violets, Fizzers and Refreshers bars which have all been enjoyed for generations. Wholesale retail sweet packs available online, individual prepacked bags or large tubs to resale individually.
Contact Details
Derbyshire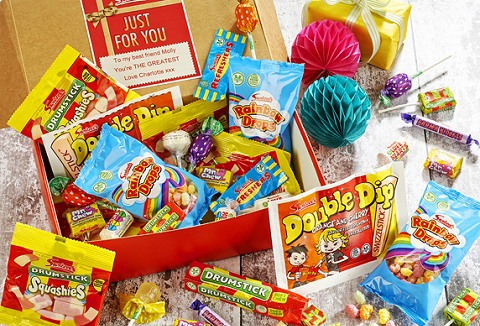 We're rewriting the rules of snacks with our super-premium delicious gourmet popcorn flavours, everyday range to seasonal flavours, available in our iconic eye-catching signature Sheds and tin packaging. Contact us and place your wholesale popcorn order.
Contact Details
Greater London